Time is Running Out for Historic Low-Interest Rates
Driven by inflation, economists forecast a steady rise in interest rates throughout 2022. Already the interest rates on popular home loans have surged above four percent. If you are in the market and ready to buy, now is the time before the spring and summer frenzy. Get pre-approved with Concord Mortgage first!
Should buyers wait for a market crash or "correction" to buy?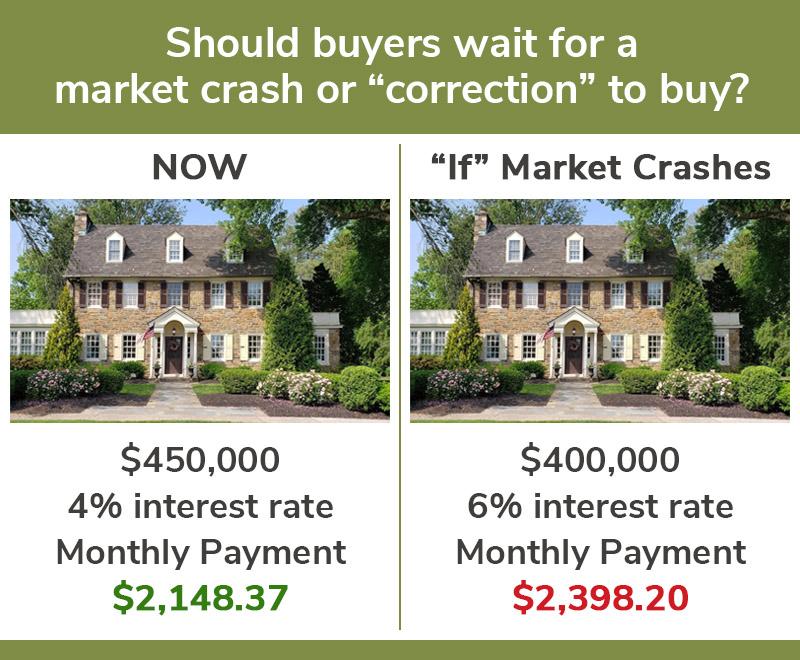 Buy when rates are low, not when prices are high. A 2% jump in interest rates can cost you nearly $250.00 more per month on your mortgage payment or almost $3,000.00 more per year.
At Concord Mortgage Inc., we work closely with our customers to ensure a pleasant home buying experience. Our knowledgeable and friendly team is motivated and ready to help you obtain the necessary financing to purchase your forever home. Learn more about Concord Mortgage or call us directly for more information (810) 220-3669.
Concord Mortgage is a mortgage lender/broker you can trust. Whether you're looking to purchase a home, refinance your existing mortgage at a lower rate, tap into your home's equity to make home improvements, or consolidate debt, we have the best options to fit your needs. We provide various services to assist you in the mortgage process such as managing, providing information, and consulting. Call us anytime at 517-304-3669 or visit us on our website at www.concordmortgageinc.com today.